Christmas Bible Reading Plan - Day 6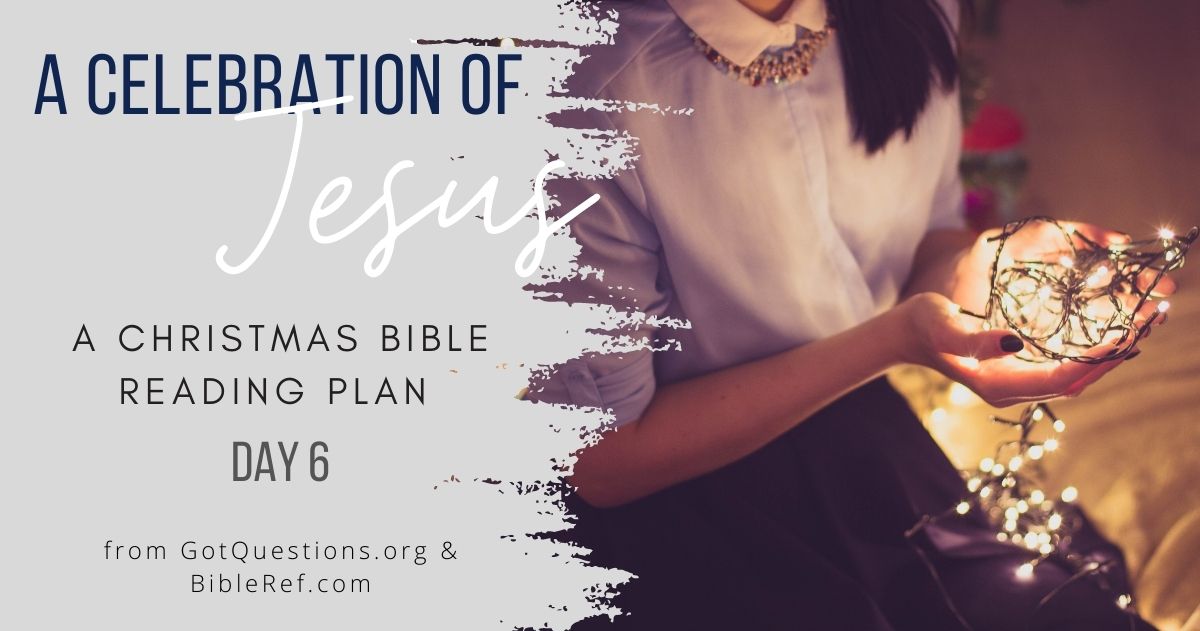 Join us for a summary walk through of the events surrounding the birth of Jesus. Journey toward Christmas Day with a renewed vision and appreciation for the life of Jesus Christ. Each day you will find a link to the Bible passage for that day and helpful resources for your study.
December 6. Read John 1:1-5.
Verse 4 proclaims Christ's role as the giver of eternal life. John will spend much more time later in his gospel explaining Jesus' role in bringing life to mankind. This verse also refers to Jesus using the second of John's seven names for Jesus: "The Light." To a Hebrew, "light" was the ultimate value. All good things were said to be "light," and evil was "darkness." Light implies a revealing. Jesus not only exposes our sinfulness, He illuminates a way to be saved from it. Light implies knowledge and awareness, while darkness is ignorance. For some, darkness is a deliberate choice. They know that what they do is wrong, so they prefer to hide from the truth. Light guides and comforts, but it can be infuriating to someone who wants to stay in the shadows. The light, in this case, is specifically for mankind. Jesus will proclaim Himself as "the Light of the world" in John 8:12.
Keep reading this commentary
. Click "next verse" to continue.
Common Questions:
•
What does it mean that the Word was in the beginning (John 1:1)?
•
What is the Logos?
•
What does it mean that the light shines in the darkness (John 1:5)?
•
For Teens: What does it mean that Jesus is "the way, the truth, and the life" (John 14:6)?
---
Today's Verse of the Day
(Encourage your friends by sharing this image on Social Media):
Return to:

View the Entire Christmas Reading Plan

Questions about Christmas