Christmas Bible Reading Plan - Day 5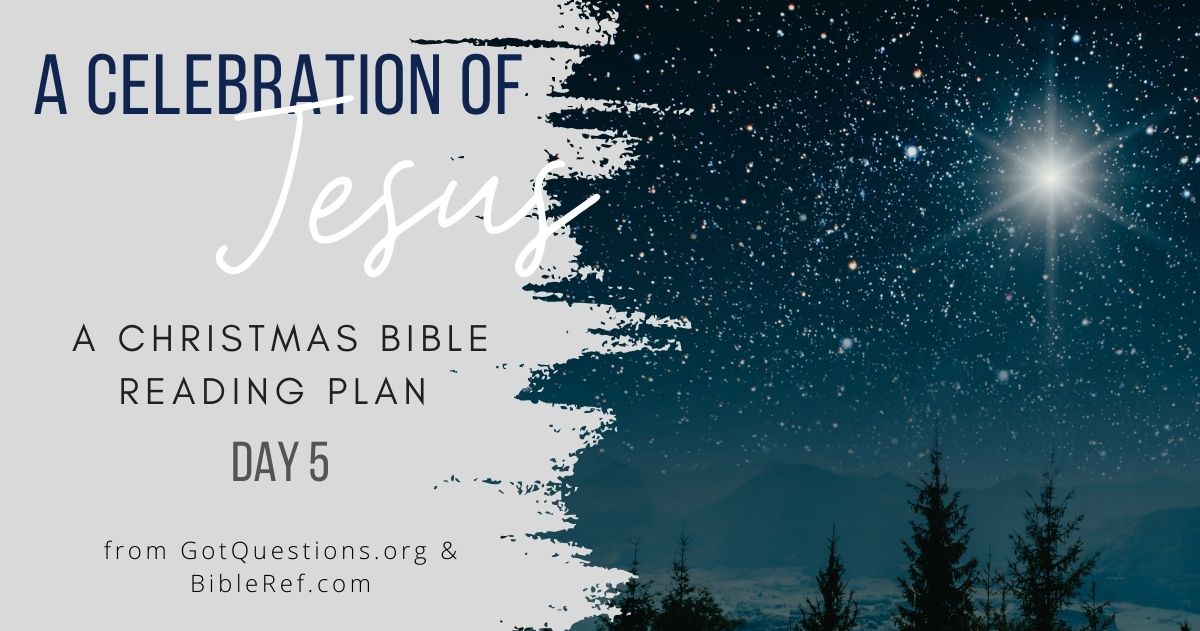 Join us for a summary walk through of the events surrounding the birth of Jesus. Journey toward Christmas Day with a renewed vision and appreciation for the life of Jesus Christ. Each day you will find a link to the Bible passage for that day and helpful resources for your study.
December 5. Read Isaiah 9:6.
"For to us a child is born, to us a son is given; and the government shall be upon his shoulder, and his name shall be called Wonderful Counselor, Mighty God, Everlasting Father, Prince of Peace" (Isaiah 9:6, ESV). In context, this verse is proclaiming the redemption of Israel and the activities, titles, and blessings of the Messiah who is to rule the earth and usher in a reign of blessing and peace that will have no end.
Common Questions:
•
What is the meaning of "Everlasting Father" in Isaiah 9:6?
•
What does it mean that Jesus is our Wonderful Counselor (Isaiah 9:6)?
•
What does it mean that Jesus is the Prince of Peace (Isaiah 9:6)?
•
For Kids: Why does the Bible have so many different names for Jesus?
---
Today's Verse of the Day
(Encourage your friends by sharing this image on Social Media):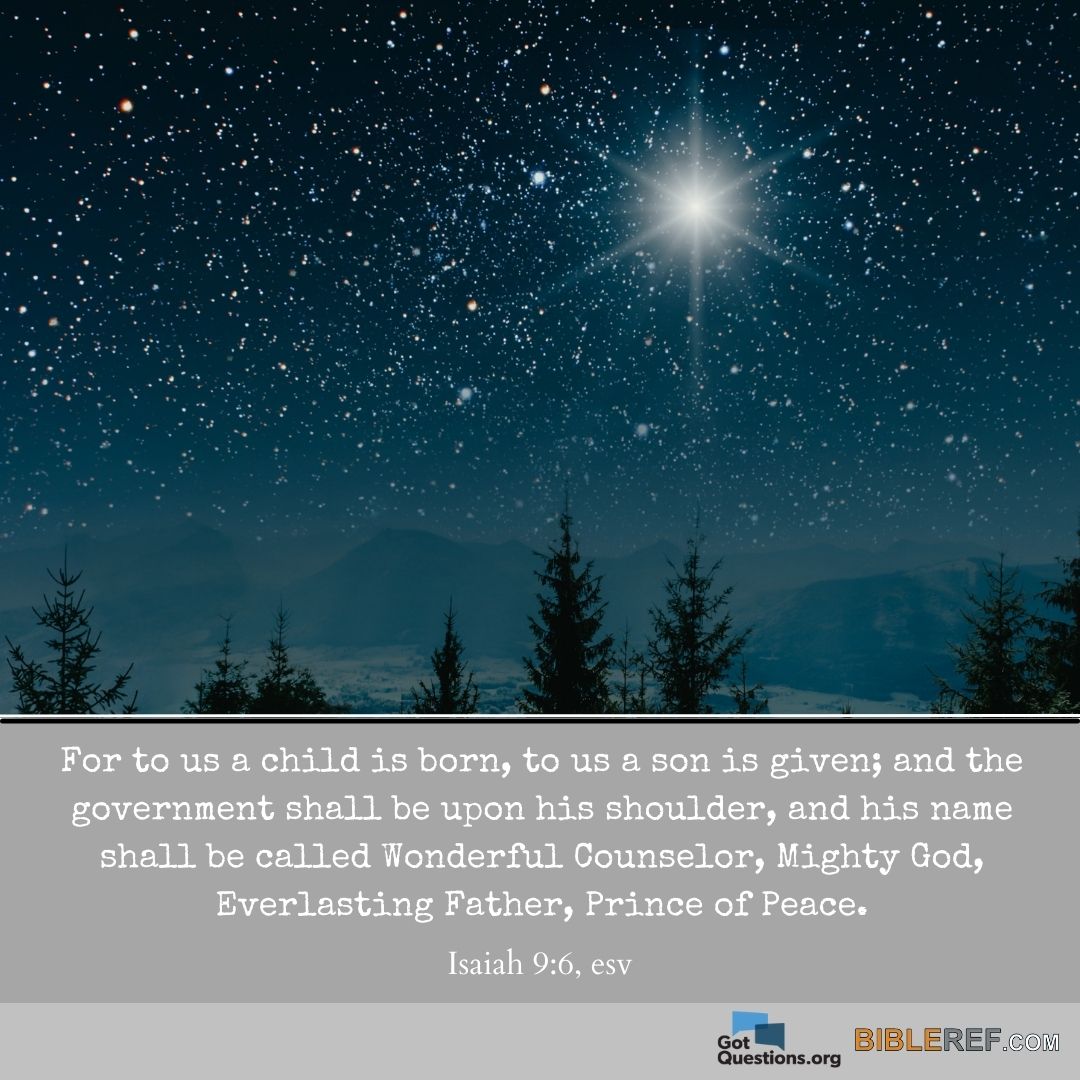 Return to:

View the Entire Christmas Reading Plan

Questions about Christmas