Christmas Bible Reading Plan - Day 3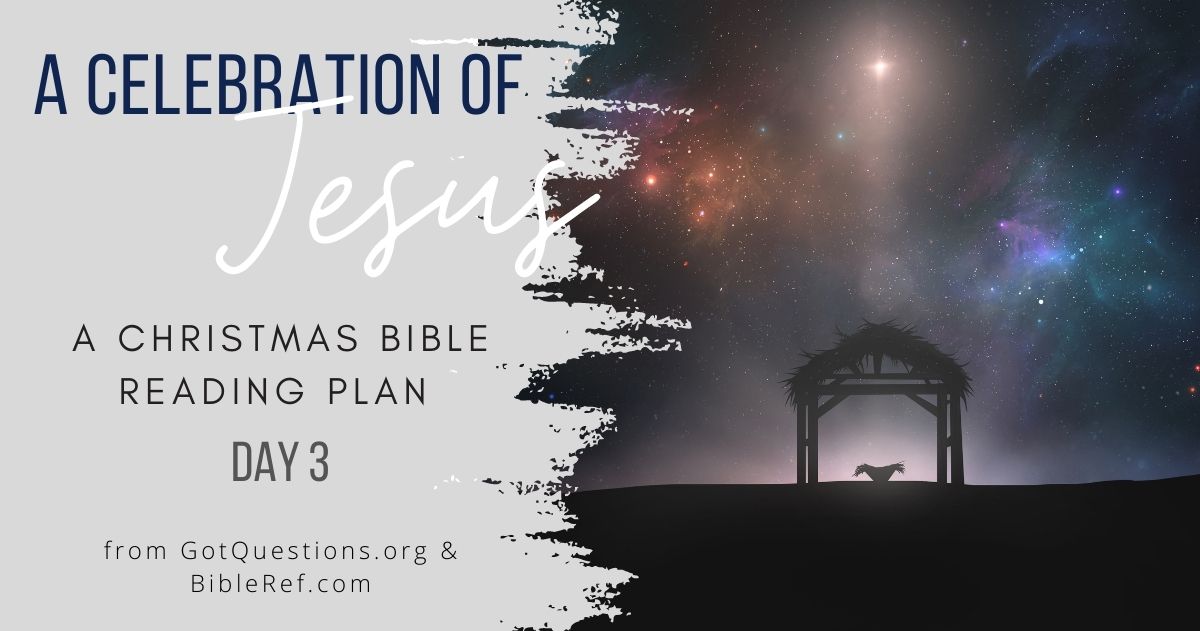 Join us for a summary walk through of the events surrounding the birth of Jesus. Journey toward Christmas Day with a renewed vision and appreciation for the life of Jesus Christ. Each day you will find a link to the Bible passage for that day and helpful resources for your study.
December 3. Read Isaiah 7:14.
In the context of Isaiah chapter 7, the Aramites and Israelites were seeking to conquer Jerusalem, and King Ahaz was fearful. The Prophet Isaiah approaches King Ahaz and declares that Aram and Israel would not be successful in conquering Jerusalem (verses 7-9). The Lord offers Ahaz the opportunity to receive a sign (verse 10), but Ahaz refuses to put God to the test (verse 11). God responds by giving the sign Ahaz should look for, "the virgin will be with child and will give birth to a son...but before the boy knows enough to reject the wrong and choose the right, the land of the two kings you dread will be laid waste." In this prophecy, God is essentially saying that within a few years' time, Israel and Aram will be destroyed. At first glance, Isaiah 7:14 has no connection with a promised virgin birth of the Messiah. However, the Apostle Matthew, writing under the inspiration of the Holy Spirit, connects the virgin birth of Jesus (Matthew 1:23) with the prophecy in Isaiah 7:14. Therefore, Isaiah 7:14 should be understood as being a "double prophecy," referring primarily to the situation King Ahaz was facing, but secondarily to the coming Messiah who would be the ultimate deliverer.
Common Questions:
•
Where does the Old Testament predict the coming of Jesus Christ?
•
Is "virgin" or "young woman" the correct translation of Isaiah 7:14?
•
Why wasn't Jesus named Immanuel?
•
What does Immanuel mean?
•
For Kids: Why does the Bible have so many different names for Jesus?
---
Today's Verse of the Day
(Encourage your friends by sharing this image on Social Media):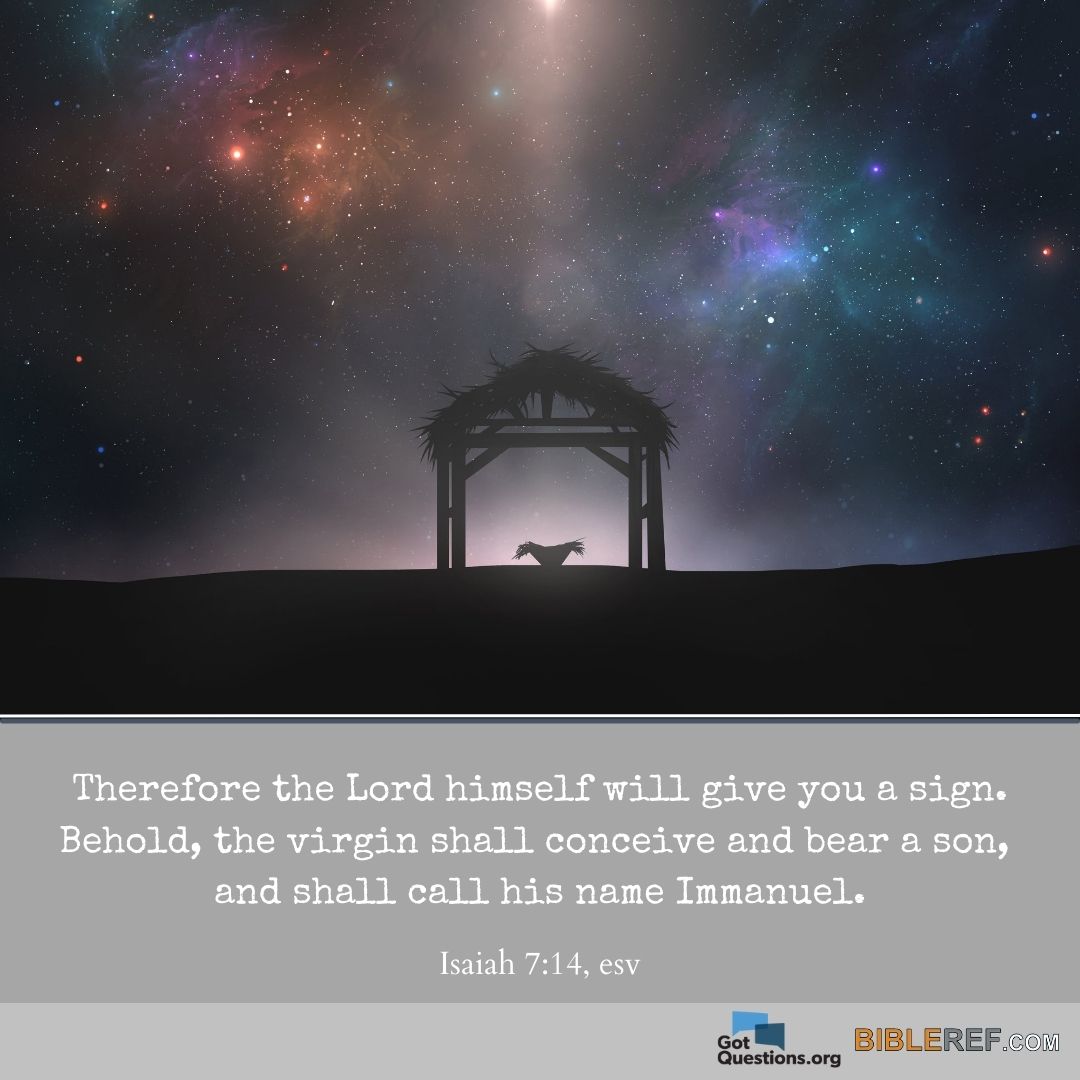 Return to:

View the Entire Christmas Reading Plan

Questions about Christmas