Christmas Bible Reading Plan - Day 25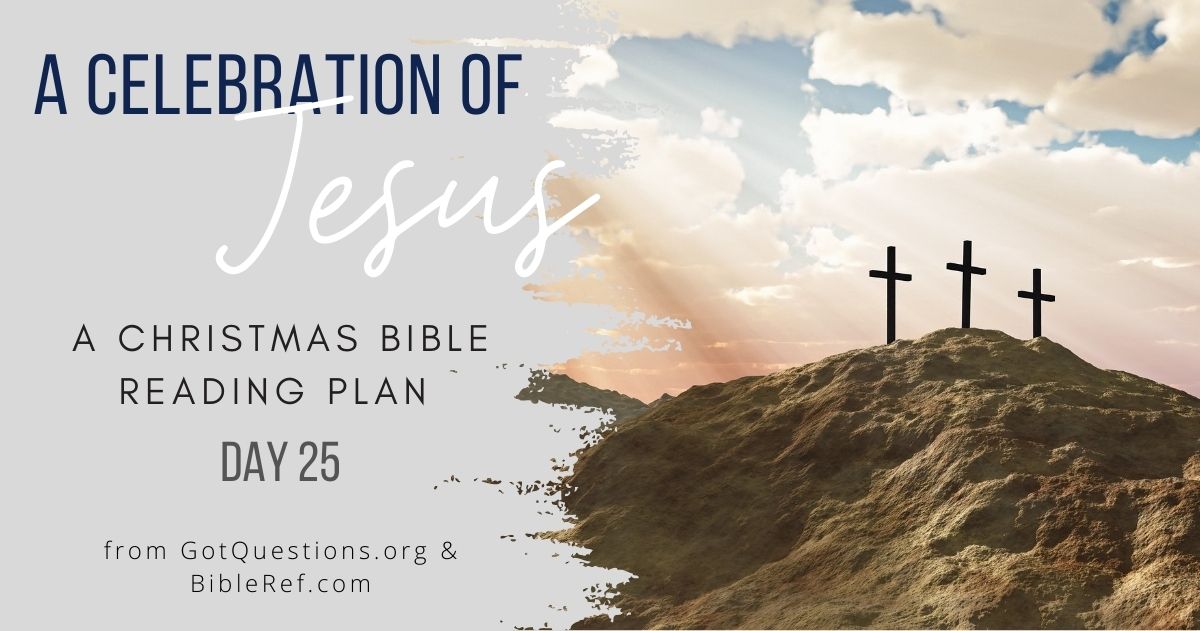 Join us for a summary walk through of the events surrounding the birth of Jesus. Journey toward Christmas Day with a renewed vision and appreciation for the life of Jesus Christ. Each day you will find a link to the Bible passage for that day and helpful resources for your study.
December 25. Read 2 Corinthians 9:15.
Paul describes God's gift as "inexpressible," but he may be referring to several different things. Perhaps he has in mind what he wrote about Christ's sacrificial gift to humanity in the previous chapter, "For you know the grace of our Lord Jesus Christ, that though he was rich, yet for your sake he became poor, so that you by his poverty might become rich" (2 Corinthians 8:9).
Keep reading this commentary
. Click "next verse" to continue.
Common Questions:
•
What does it mean for salvation to be a gift from God?
•
What is the true meaning of Christmas?
•
Was Jesus born on December 25? Is December 25 Jesus' birthday?
•
For Kids: What is the true meaning of Christmas?
---
Today's Verse of the Day
(Encourage your friends by sharing this image on Social Media):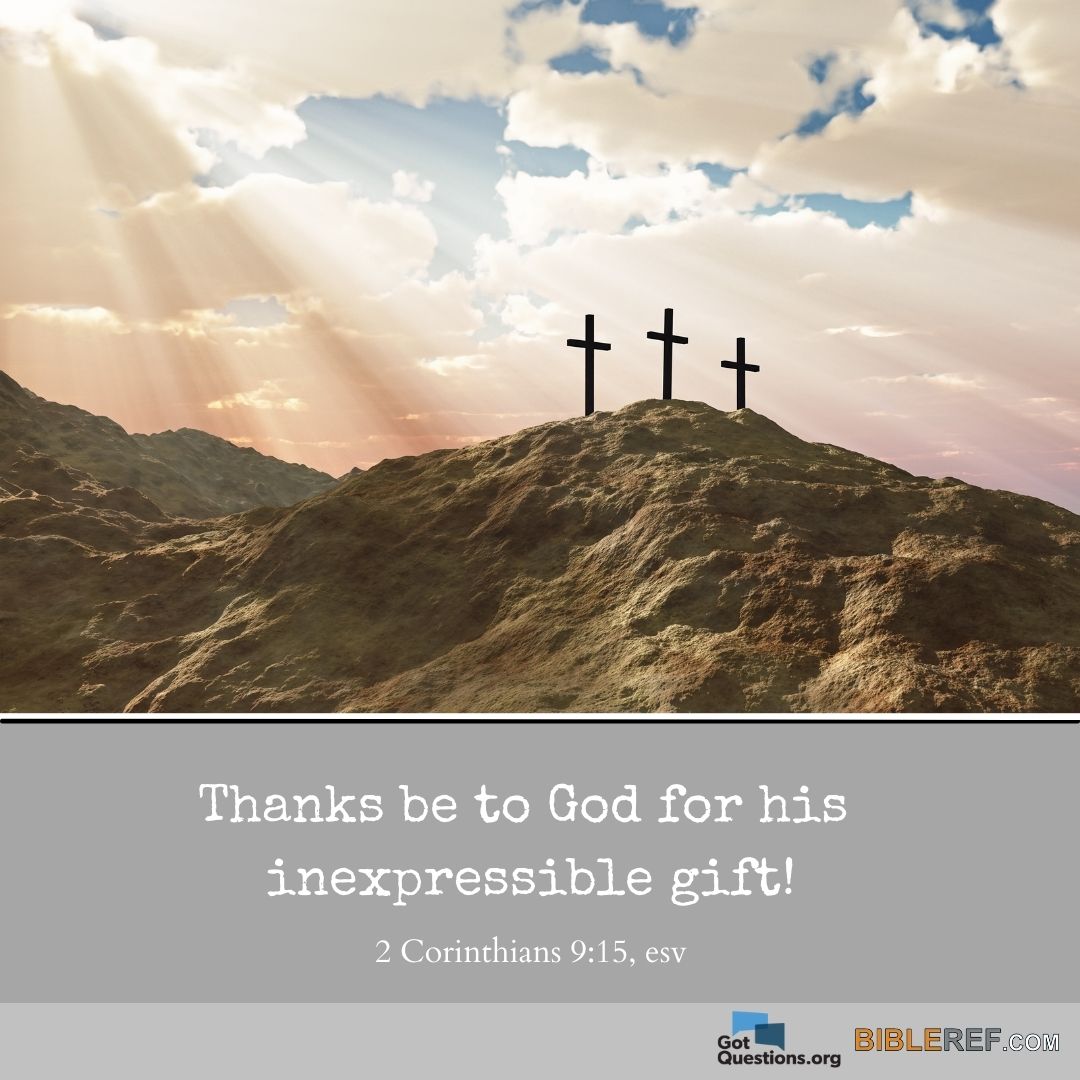 Return to:

View the Entire Christmas Reading Plan

Questions about Christmas