Christmas Bible Reading Plan - Day 23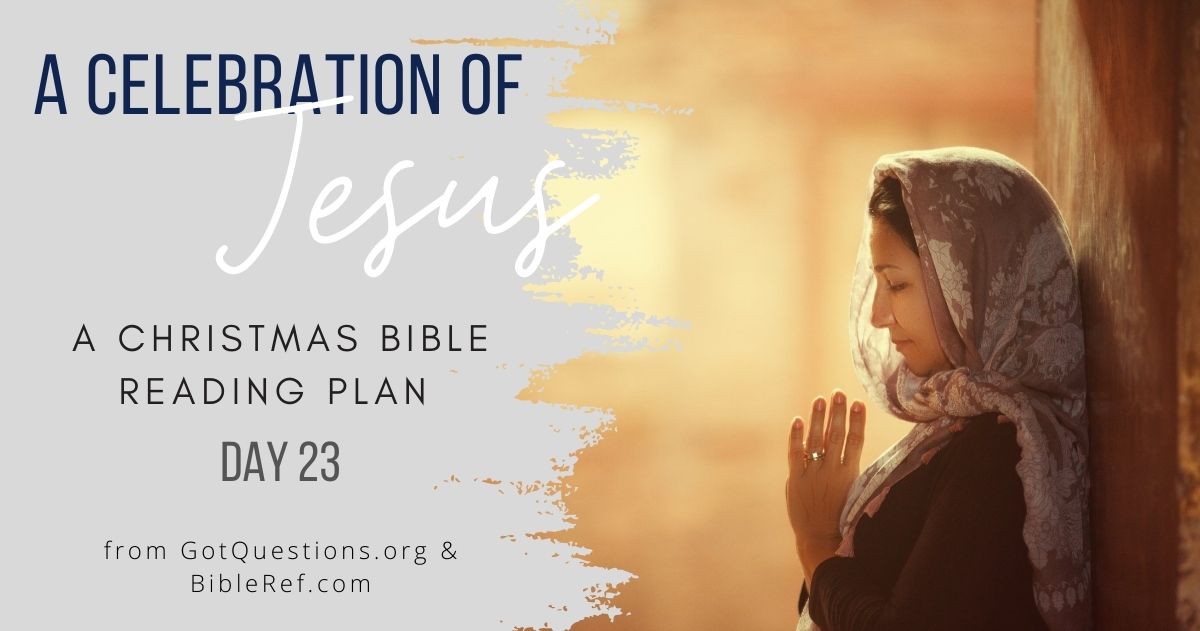 Join us for a summary walk through of the events surrounding the birth of Jesus. Journey toward Christmas Day with a renewed vision and appreciation for the life of Jesus Christ. Each day you will find a link to the Bible passage for that day and helpful resources for your study.
December 23. Read Luke 2:36-40.
Anna, described as a "prophetess" (Luke 2:36; Exodus 15:20; Judges 4:4), is an elderly woman long since widowed. She seems to have spent most of her life praying, fasting, and worshipping. According to this passage, she will notice the arrival of Jesus in the temple (Luke 2:22–24). Shortly after Simeon (Luke 2:25–32) praises God for sending the Messiah, Anna will echo those ideas as she tells everyone the good news (Luke 2:38).
Keep reading this commentary
. Click "next verse" to continue.
Common Questions:
•
Who was Anna the prophetess in the Bible?
•
What is a prophetess?
•
Where did Jesus live?
---
Today's Verse of the Day
(Encourage your friends by sharing this image on Social Media):
Return to:

View the Entire Christmas Reading Plan

Questions about Christmas