Christmas Bible Reading Plan - Day 22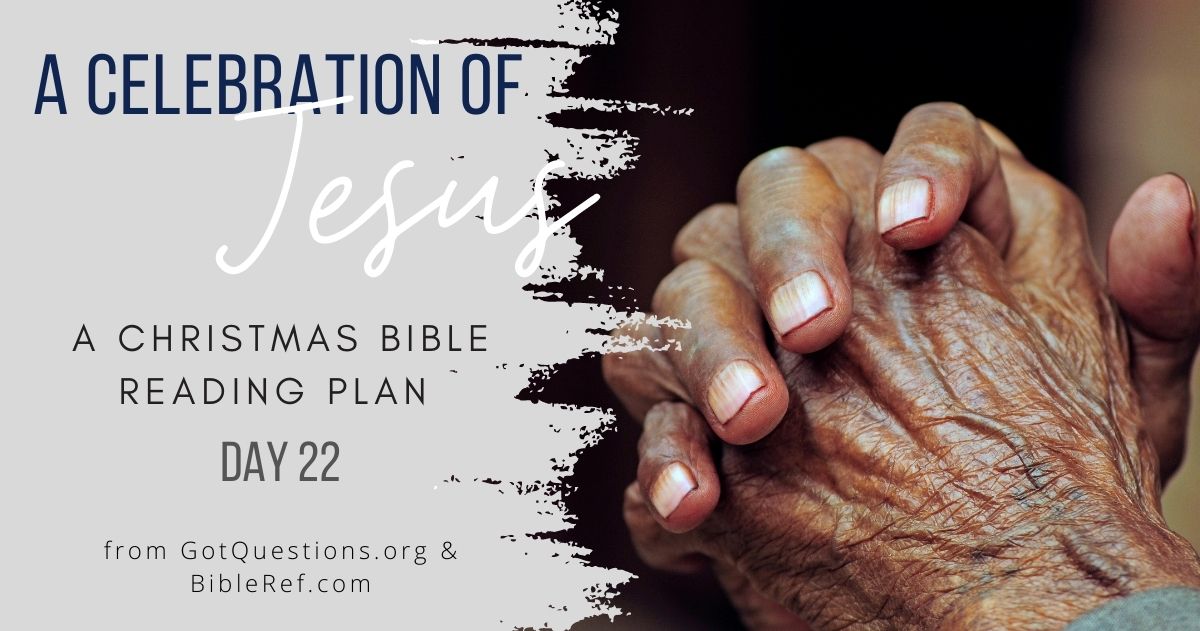 Join us for a summary walk through of the events surrounding the birth of Jesus. Journey toward Christmas Day with a renewed vision and appreciation for the life of Jesus Christ. Each day you will find a link to the Bible passage for that day and helpful resources for your study.
December 22. Read Luke 2:21-35.
The man mentioned here is named Simeon (Luke 2:25), the same as one of Israel's tribal ancestors (Genesis 29:33). Over hundreds of years, Israel was given prophecies predicting the arrival of a Savior. This Mashiyach, or "Messiah," was predicted to be the One to win a final victory over evil and to restore Israel for all eternity (Jeremiah 23:5; Isaiah 9:6–7; 40:1–5; 57:18). Simeon is one of the Israelites expectantly longing to see this figure arrive.
Keep reading this commentary
. Click "next verse" to continue.
Common Questions:
•
Who was Simeon in the Bible?
•
Was Jesus circumcised?
•
Is Jesus the only way to Heaven?
---
Today's Verse of the Day
(Encourage your friends by sharing this image on Social Media):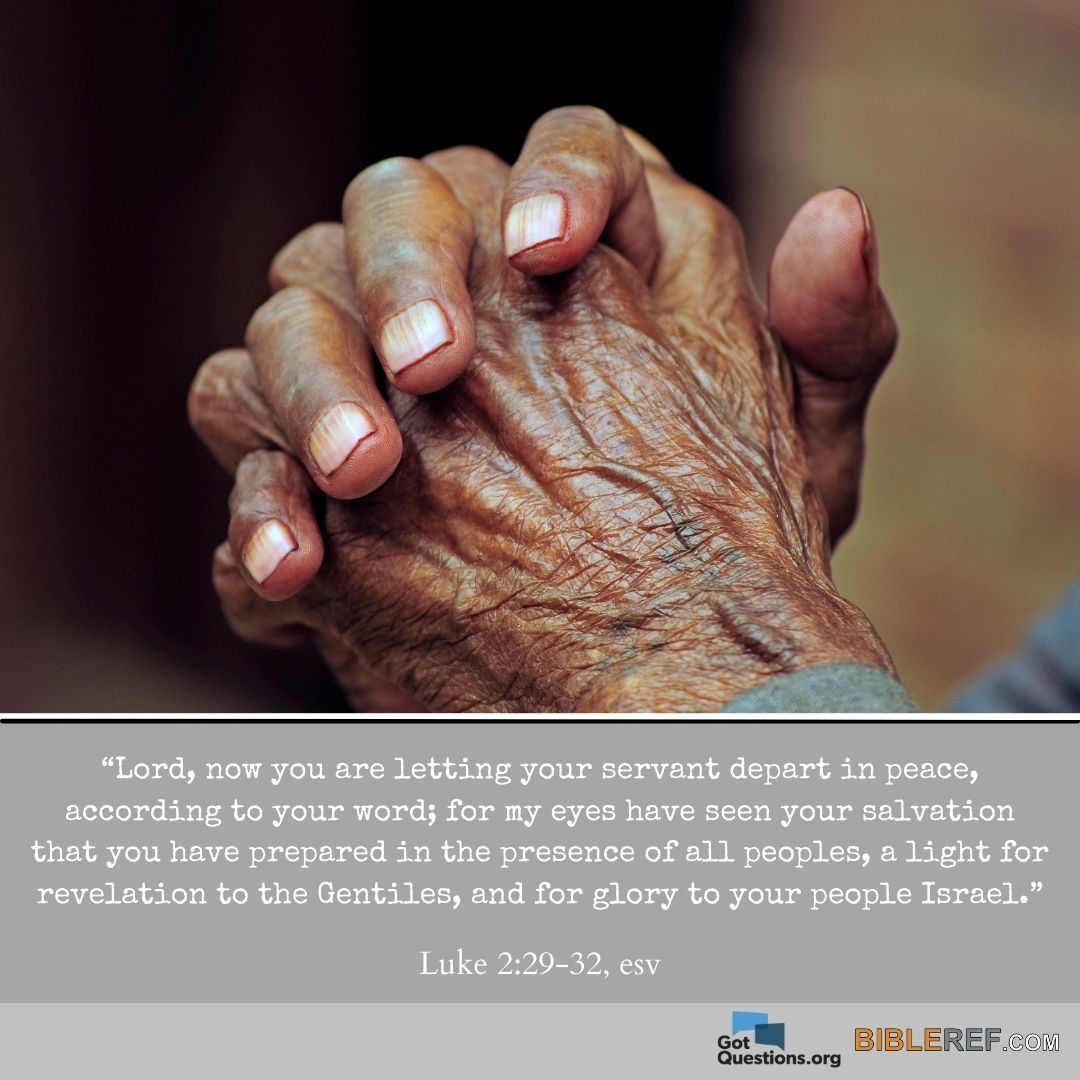 Return to:

View the Entire Christmas Reading Plan

Questions about Christmas