Christmas Bible Reading Plan - Day 20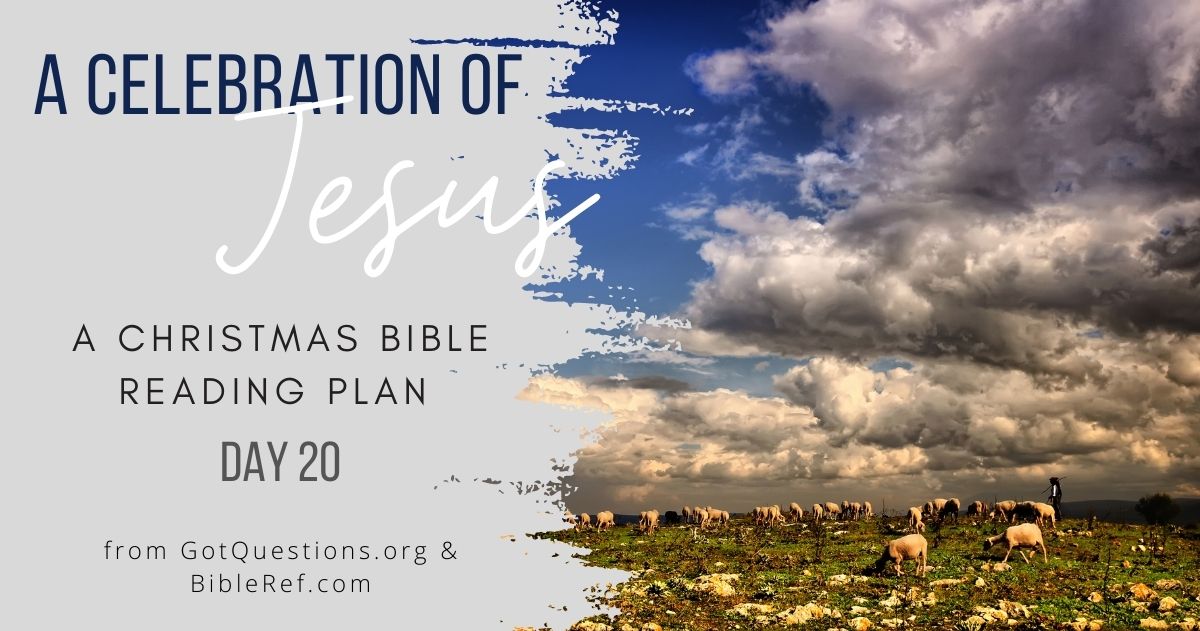 Join us for a summary walk through of the events surrounding the birth of Jesus. Journey toward Christmas Day with a renewed vision and appreciation for the life of Jesus Christ. Each day you will find a link to the Bible passage for that day and helpful resources for your study.
December 20. Read Luke 2:15-20.
Mary has recently given birth to Jesus, in humble circumstances (Luke 2:1–7). Shortly afterwards, a throng of angels announced the birth—but not to kings and scholars. Instead, the angels presented their news to local shepherds. After overcoming their initial terror, these men quickly followed the angels' description and found Jesus exactly as predicted (Luke 2:8–16).
Keep reading this commentary
. Click "next verse" to continue.
Common Questions:
•
What was a shepherd in the Bible?
•
What is a Christmas nativity?
What is a Christmas nativity?
•
For Kids: What is a nativity?
•
For Teens: What is Christmas all about?
---
Today's Verse of the Day
(Encourage your friends by sharing this image on Social Media):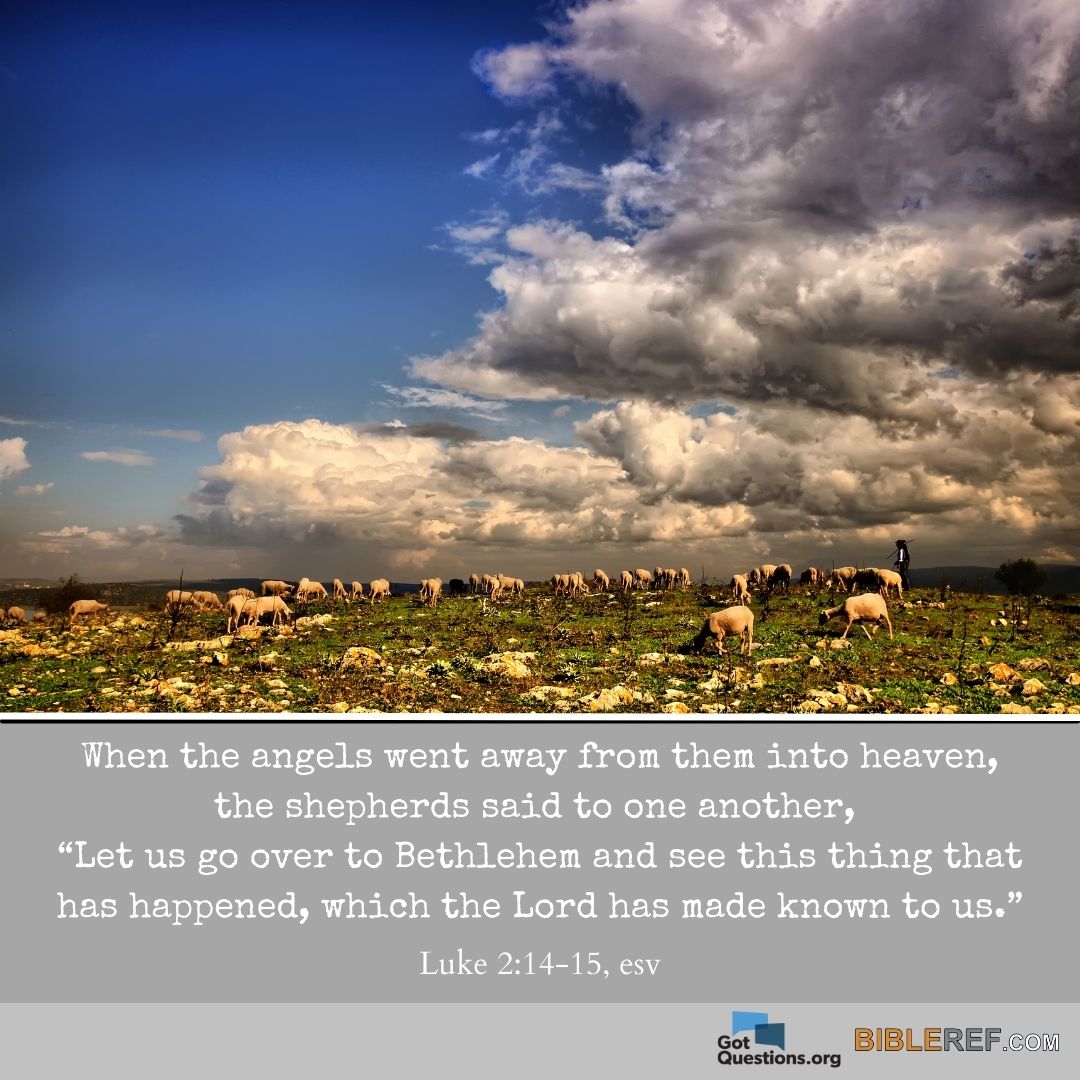 Return to:

View the Entire Christmas Reading Plan

Questions about Christmas