Christmas Bible Reading Plan - Day 18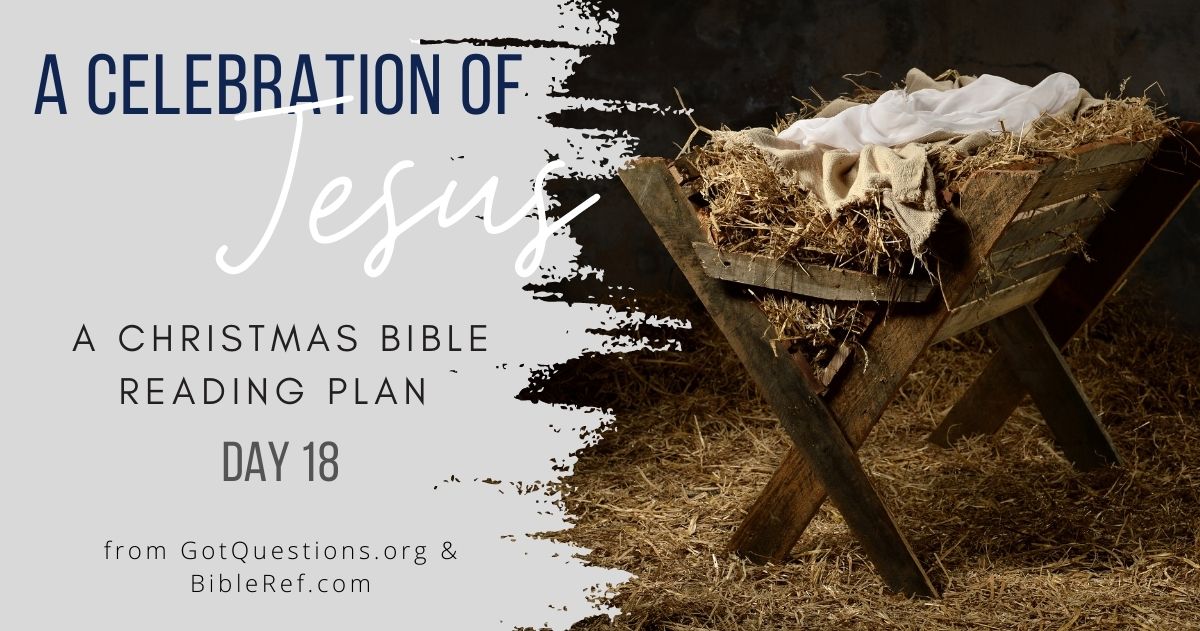 Join us for a summary walk through of the events surrounding the birth of Jesus. Journey toward Christmas Day with a renewed vision and appreciation for the life of Jesus Christ. Each day you will find a link to the Bible passage for that day and helpful resources for your study.
December 18. Read Luke 2:6-7.
Mary has travelled (Luke 2:1–5) with her soon-to-be husband, a man named Joseph (Luke 1:26–27). In that era, a betrothed couple was not fully married, so contact would have been limited. Travelling together would have been almost unheard of. Yet Mary was near giving birth, to a child conceived miraculously by God (Luke 1:30–33). Apparently, family members thought it best she be with Joseph when she delivered (Luke 2:6). Here, in the place predicted by prophecy (Micah 5:2), she bears the Messiah in the ancestral hometown of David.
Keep reading this commentary
. Click "next verse" to continue.
Common Questions:
•
Where was Jesus born?
•
Why was Jesus born in a manger?
•
What does it mean that baby Jesus was wrapped in swaddling clothes?
•
For Kids: Was Jesus born in a manger?
---
Today's Verse of the Day
(Encourage your friends by sharing this image on Social Media):
Return to:

View the Entire Christmas Reading Plan

Questions about Christmas