Christmas Bible Reading Plan - Day 17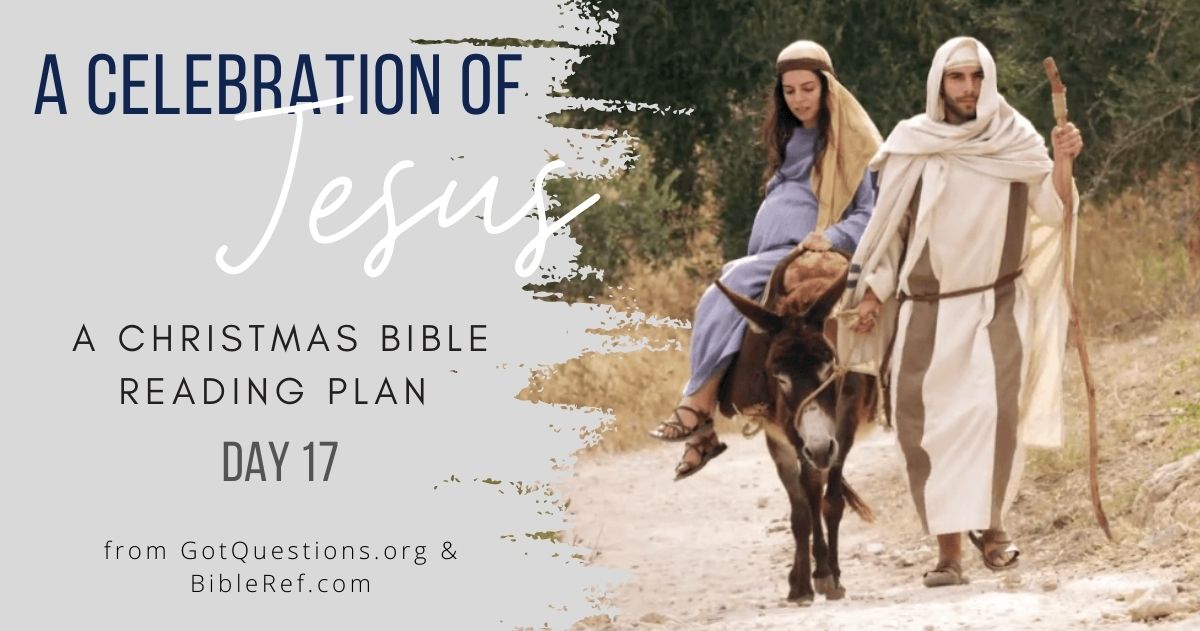 Join us for a summary walk through of the events surrounding the birth of Jesus. Journey toward Christmas Day with a renewed vision and appreciation for the life of Jesus Christ. Each day you will find a link to the Bible passage for that day and helpful resources for your study.
December 17. Read Luke 2:1-5.
This passages gives a brief explanation of Jesus' unusual birth. Some traditional details of this event are just that: traditional, and not necessarily given in Scripture itself. Luke establishes a historical timeframe, when Joseph and Mary travel to Bethlehem to participate in a taxed census. Due to the number of travelers, lodgings are crowded. Mary gives birth and lays Jesus in an animal's feeding trough.
Keep reading this commentary
. Click "next verse" to continue.
Common Questions:
•
Does Luke's claim that Jesus was born in Bethlehem at the time of Quirinius' census match the historical record?
•
Was Joseph married before Mary?
•
What year was Jesus Christ born?
•
Do the narratives of Jesus' birth contradict each other?
---
Today's Verse of the Day
(Encourage your friends by sharing this image on Social Media):
Special thanks to our friends at
Drive Thru History
for this beautiful image of actors protraying Mary and Joseph. We highly recommend their documentaries about the Bible.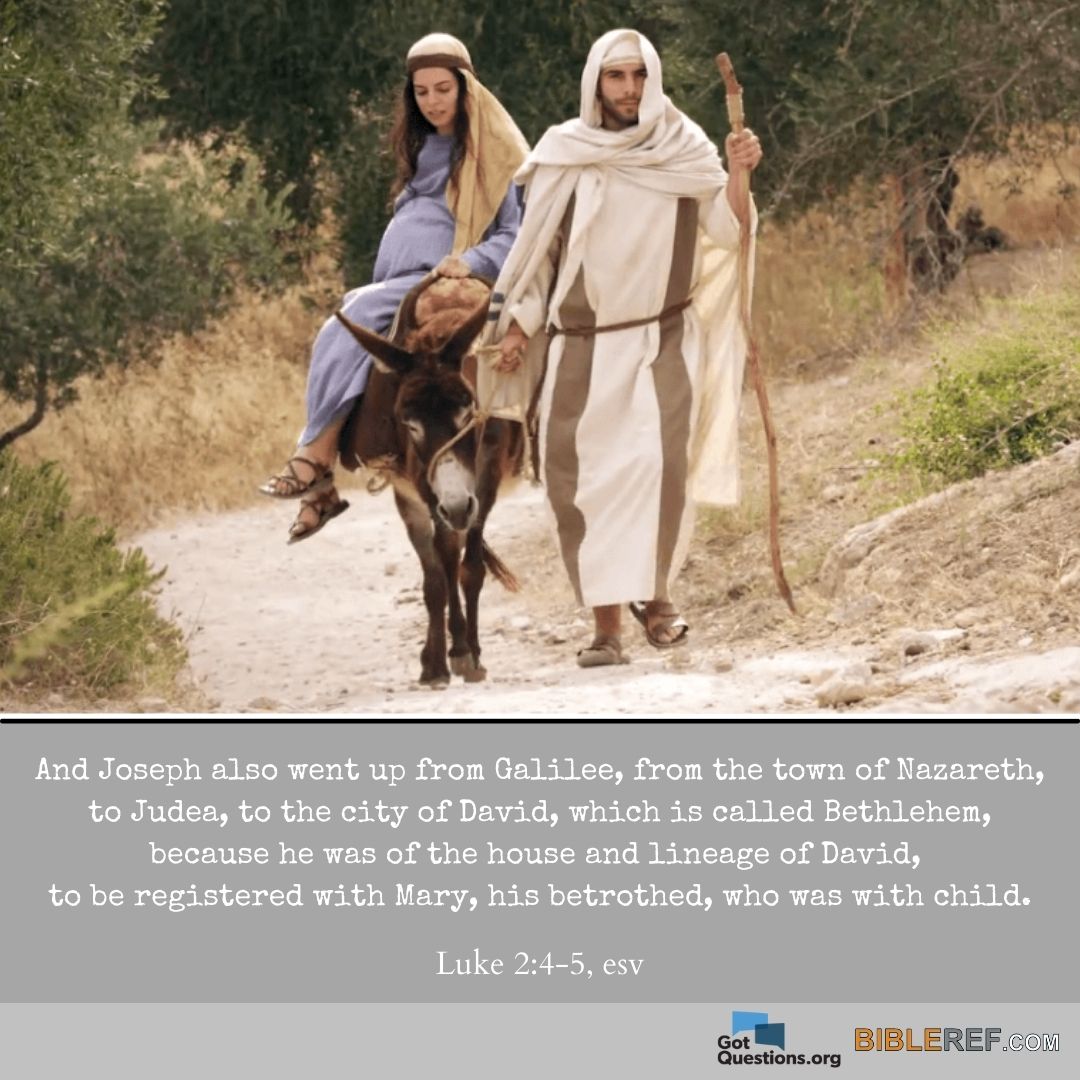 Return to:

View the Entire Christmas Reading Plan

Questions about Christmas