Christmas Bible Reading Plan - Day 14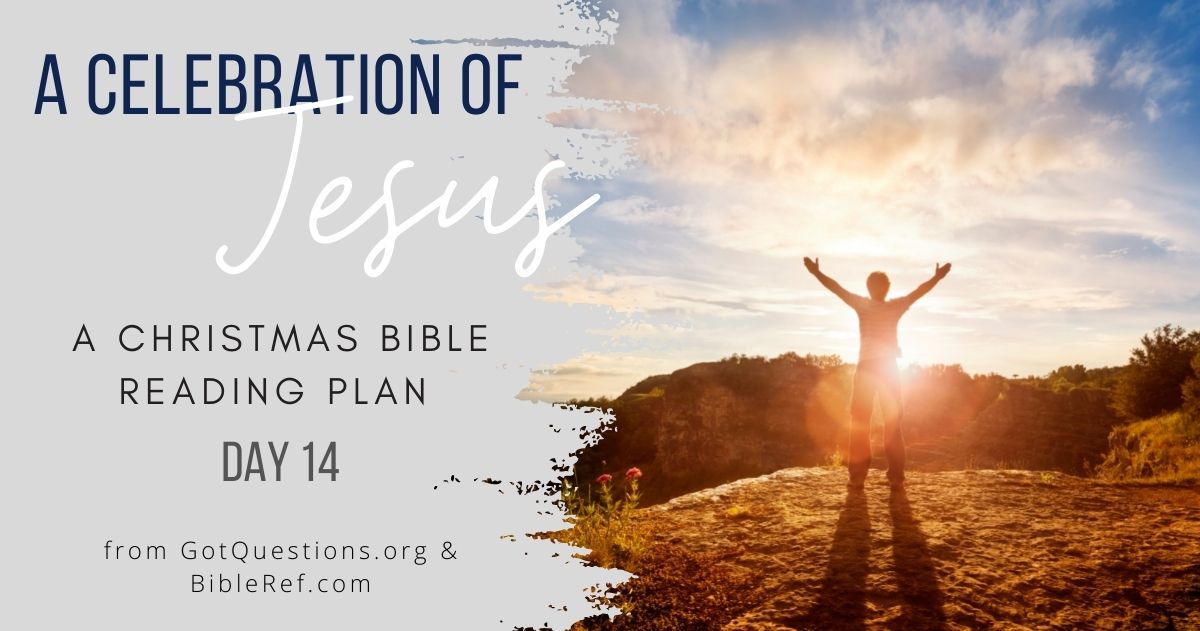 Join us for a summary walk through of the events surrounding the birth of Jesus. Journey toward Christmas Day with a renewed vision and appreciation for the life of Jesus Christ. Each day you will find a link to the Bible passage for that day and helpful resources for your study.
December 14. Read Luke 1:46-56.
Mary went to visit her relative, Elizabeth, as soon as she heard of her own pregnancy. Both Elizabeth and her unborn child reacted to the presence of the also-unborn Savior (Luke 1:41–42). Mary's reply here echoes that joyful response. It also continues the humble, faithful attitude she expressed when she was first visited by Gabriel. To "magnify" God is to extoll, proclaim, celebrate, or approve of Him. This same attitude is expressed elsewhere in Scripture (Psalm 34:3; 1 Chronicles 17:23–24; Acts 10:46). Mary's declaration also includes her admission of a need for salvation.
Keep reading this commentary
. Click "next verse" to continue.
Common Questions:
•
What is the Magnificat?
•
Is Mary the co-redemptrix / mediatrix?
•
What is the Immaculate Conception?
---
Today's Verse of the Day
(Encourage your friends by sharing this image on Social Media):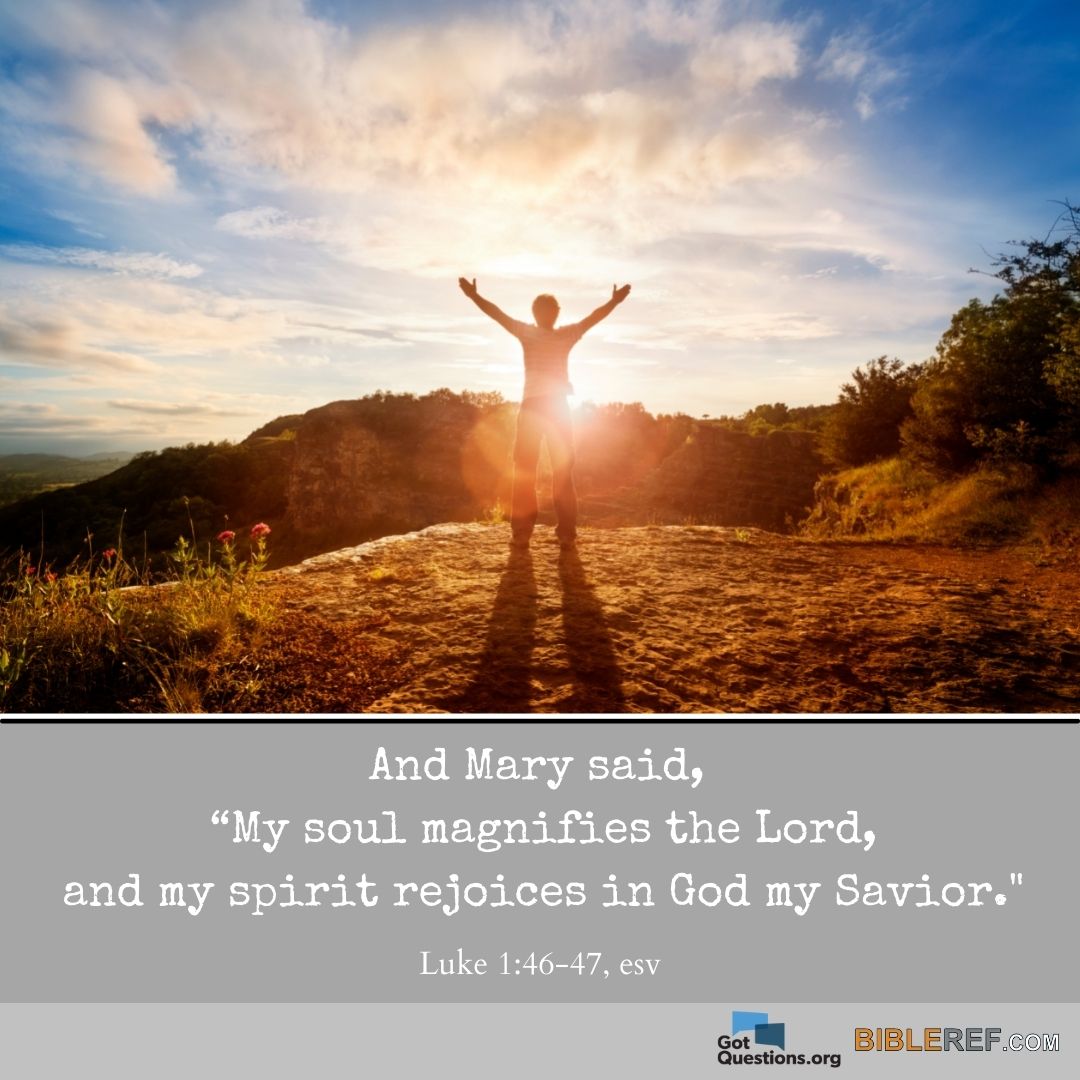 Return to:

View the Entire Christmas Reading Plan

Questions about Christmas