Christmas Bible Reading Plan - Day 11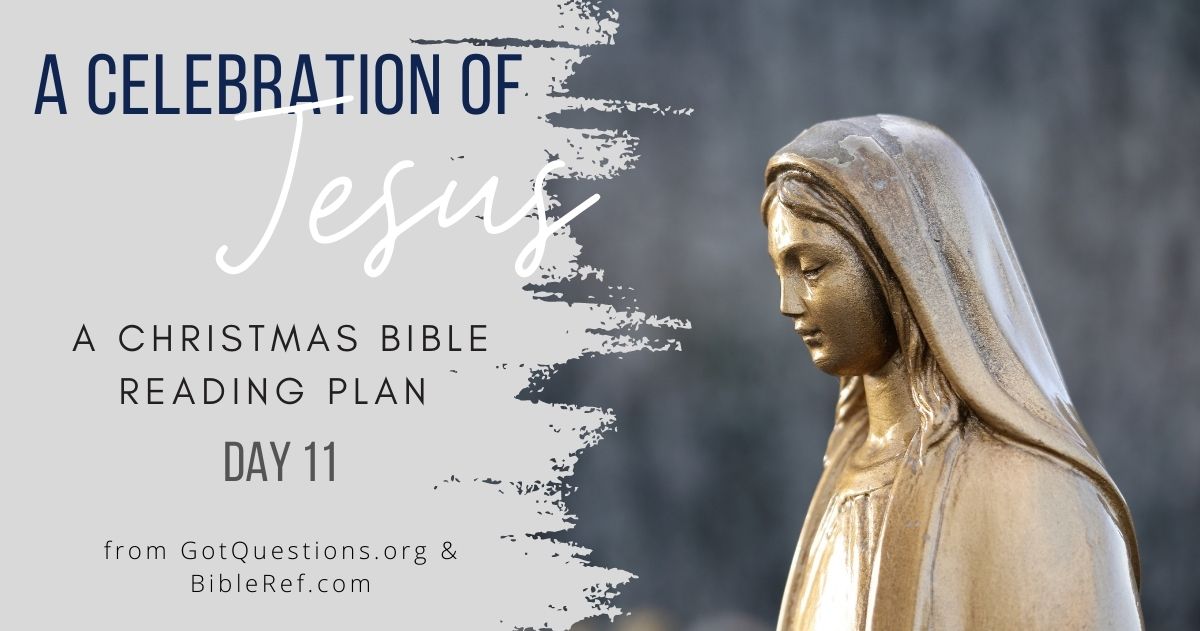 Join us for a summary walk through of the events surrounding the birth of Jesus. Journey toward Christmas Day with a renewed vision and appreciation for the life of Jesus Christ. Each day you will find a link to the Bible passage for that day and helpful resources for your study.
December 11. Read Luke 1:26-33.
This passage relates how a virgin learned she would miraculously bear the Son of God. The angel Gabriel comes to Mary, who is engaged to a man named Joseph. Gabriel tells Mary that she will bear a son, to be named Jesus. He will be the Promised One long awaited by the people of Israel. Since Mary has never been intimate with a man, God will miraculously conceive the child. Gabriel is the same angel who predicted the birth of John the Baptist (Luke 1:13), and he informs Mary about this happy occurrence for her relative, Elizabeth. Mary responds in submissive faith.
Keep reading this commentary
. Click "next verse" to continue.
Common Questions:
•
Why is the Virgin Birth so important?
•
What does the Bible say about the virgin Mary?
•
Why did God choose Mary?
•
For Kids: Who was Mary, the mother of Jesus?
•
Did the miracles in the Bible really happen?
---
Today's Verse of the Day
(Encourage your friends by sharing this image on Social Media):
Return to:

View the Entire Christmas Reading Plan

Questions about Christmas