Help Promote GotQuestions.org!
Many people ask us how they can help promote
www.GotQuestions.org
to others. We are very thankful to those who want to promote GotQuestions.org at their church, to their friends and family, on their websites, in their blogs, etc. Here is what we currently have available:
Order the GotQuestions.org Bumper Sticker
Images you can use on your blog/website: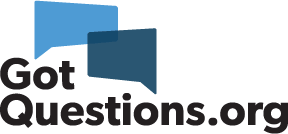 Print Material:
If you would like us to send you some print material, we have informational brochures and cards available. Send us an email at
answers@gotquestions.org
with how many cards and/or brochures you want, along with your mailing address, and we will be happy to send them to you.
If you have any additional ideas for how you'd like to promote GotQuestions.org, please let us know!
Thank you for your interest in helping to promote www.GotQuestions.org!


---
Return to:

GotQuestions.org Home